HelloFresh One Pan Pork Carnitas Tacos vs One Pan Santa Fe Pork Tacos

Both of these taco options were good. But given the opportunity to order them again, One Pan Pork Carnitas is by far my favorite!
One Pan Pork Carnitas Quick Review

5-Stars for the One Pan Pork Carnitas Tacos from HelloFresh!
This was my first time cooking with Pablano Peppers.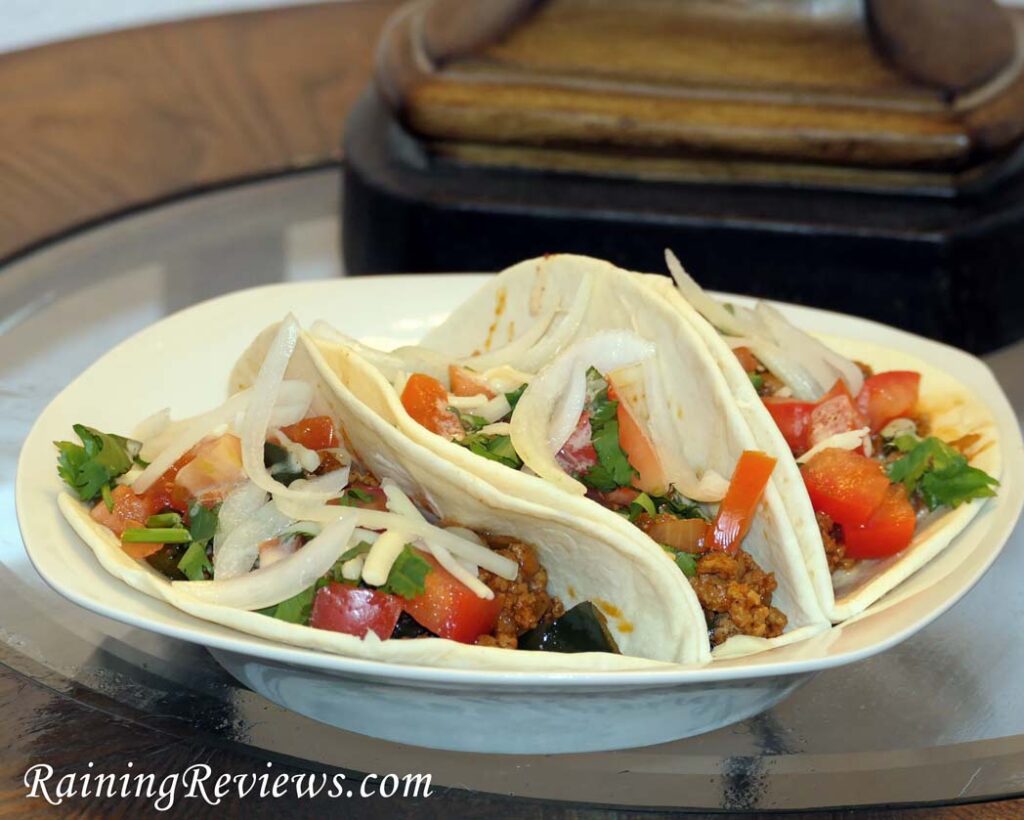 The Smells, The Flavor, I can't believe we made these tacos!
Delicious smells kept hitting me as I waited for my daughter to fix her plate. It must have smelled good to our dog, too, because she anxiously sat by my side as we got whiffs of taco meat, the vinegar in the pickled onion, and the freshness of the cilantro.
I usually prefer more vegetables on my tacos, but HelloFresh's recipe was just right.
Highlights The flavor … HelloFresh, could you sell me some of your seasoning packets? This meal was fairly easy to put together, and it was neat to make and put pickled onions on the tacos.
No complaints or changes for this meal!
The only thing I will say is that I think you could easily stretch it from a meal for two to feeding 3 or 4 people with some extra tortillas and sides like corn, pinto beans, and/or rice.
One Pan Santa Fe Pork Tacos Quick Review

4-Stars for the One Pan Santa Fe Pork Tacos from Hello Fresh!
After the deliciousness of HelloFresh's Pork Carnitas Tacos, I was eager to try their Santa Fe Pork Tacos!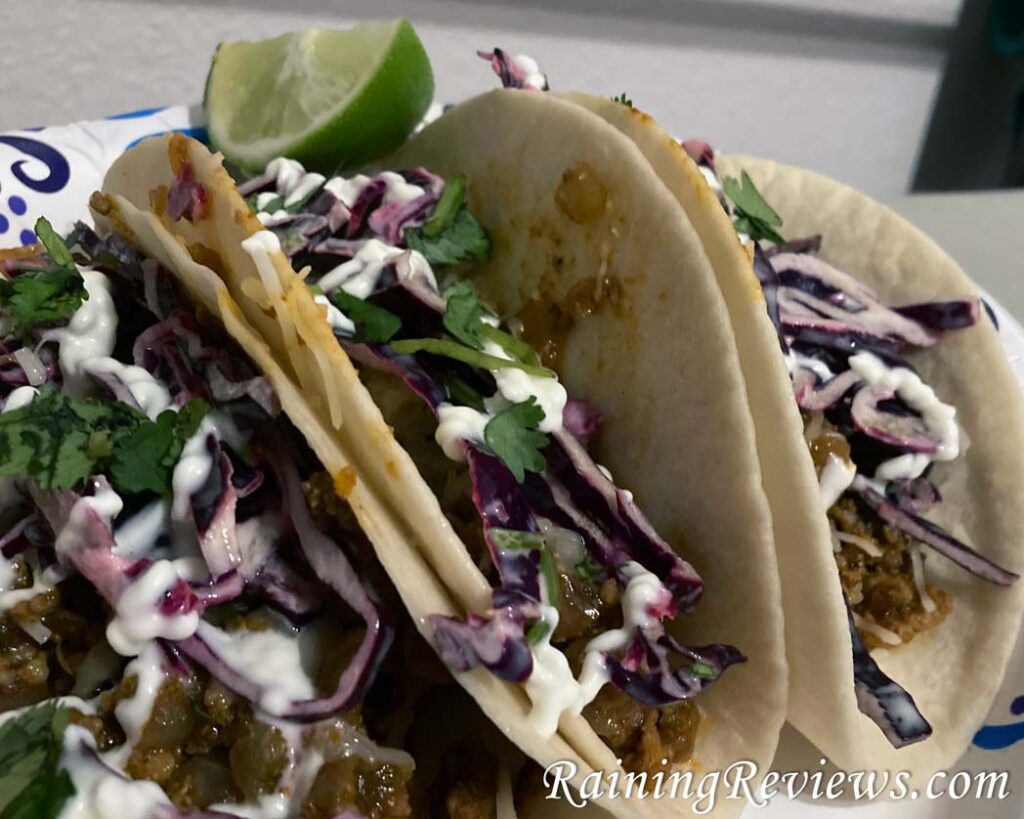 The good: These were fairly easy to make, and I enjoyed the colors on my plate! Purple cabbage, green lime and cilantro, and bright white sour cream were a nice break from the traditional red, green, and off-white that are usually on my plate.
The fresh lime and cilantro added some fresh flavor.
The questionable: I was worried that the large yellow onion would be overpowering, but it didn't stand out after being cooked with the pork and seasoning.
The cabbage added some texture but was on the bitter side, so I can't give a fair review of what it did for the flavor.
Would I get this again?
These tacos were good but not spectacular. Three hours later, I felt like I had a large taco dinner. At 800+ calories, I guess I did. It was good while I ate it, but I wanted more textures and flavor.
I want to make Santa Fe Pork Tacos again, but I would split it between 3 people (2 tacos per person) and perhaps lighten it up with sides of fresh fruit and/or crisp veggies.